The goal of The Mack Talks is to bring on impressive entrepreneurs, community leaders and business owners and share their stories. The iconic Naked Cowboy is a guest that we have wanted for a while, and what better locale to conduct his episode than his office; Times Square.
So on the morning of Tuesday, October 8th, The Mack Talks took the trip down to the heart of the Big Apple, set up shop on a lunch table across from TKTS booth, and began recording with the infamous street performer.
We think it's safe to say that we got a little more than we bargained for.
20 minutes into our podcast, a brigade of blacked-out SUV-s approached coming up 7th Ave, and out walks the 45th President of the United States
The podcast transformed into a mob scene almost immediately, as bystanders, tourists and buskers rushed to catch a glimpse of what was going on.
The entirety of Trump's visit probably only lasted about 2 minutes, as he approached the sitting area, surrounded by his formidable security detail, and pointed at the Naked Cowboy. Trump said a couple of things: He said: "Mr. Burck, you're doing a GREAT job. New York Loves you, the American people love you."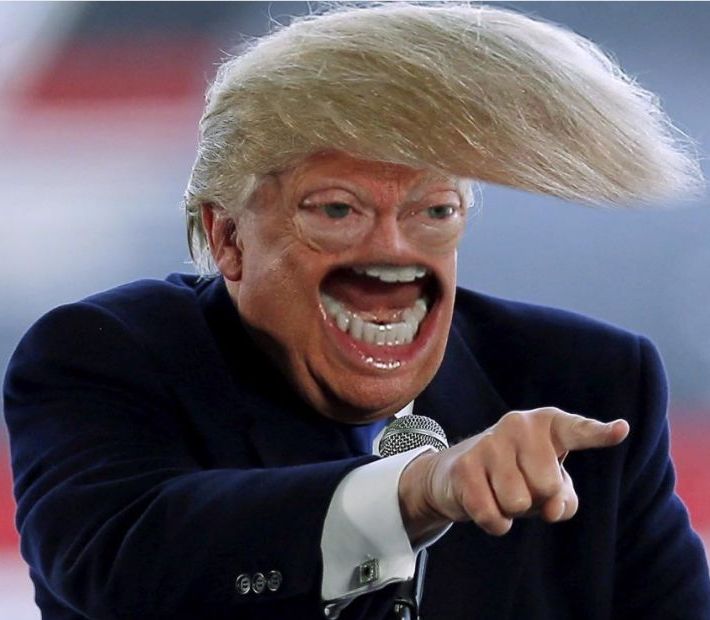 Mr Naked Cowboy greeted him with applause and praise.